Obi-Wan Finale - The Loop
Play Sound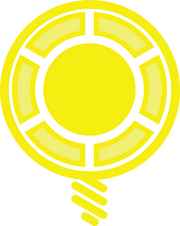 Both the Maintenance and Transportation departments are departments of Odd Squad. Despite the varying duties, they are combined into a single department.
Of the 9 most prominently featured departments, they are ranked eighth, below all other departments except for Creature Care and Mobile Unit.

Maintenance duties
Those who work in the Maintenance section of the department handle upkeep of Headquarters and its amenities. They are constantly busy, having hardly a moment to rest. Some Maintenance workers also build various equipment and issue them to agents, such as badges, keys, and Centigurp boxes.
In the case of those in the Mobile Unit, Maintenance workers handle upkeep of the Mobile Unit van by visiting at least once a week and making sure things run smoothly. Similarly, a group of Maintenance workers serve as mechanics for the van, referred to collectively as the "OSMU Pit Crew".

Transportation duties
Those who work in the Transportation section of the department are referred to as "tube operators". They work primarily in the tube lobby, sending employees up through the tubes to their preferred destinations. They work under the current Tube Master General, who works at Tube Central Station in Australia.
Children who wish to be tube operators must attend the Odd Squad Academy.

Maintenance Employees
Those who work or have worked in the Maintenance section of the department include:
Transportation Employees
For a list of all Transportation employees working at Precinct 13579, please see Tube Operators.
Those who work or have worked in the Transportation section of the department, outside of Precinct 13579, include: