Jurassic World: Dominion Dominates Fandom Wikis - The Loop
Play Sound
"
Boom! ________ -a-lotta!
"
 

— Otto

Otto was an agent at Odd Squad. His partner is Olive. He was one of the main characters and is played by Filip Geljo. However, in the episode "O is Not for Over", he became partners with Ohlm because his current partner Olive became a Ms. O. As of Season 2, he and Olive run the Squad in the next town over as Odd Squad co-Directors.
Personality
Otto was a rookie agent at Odd Squad. He has a huge obsession with food, is not very serious, and enjoys telling jokes. He is sometimes pessimistic after knowing, seeing, or hearing that something odd will happen, sometimes to him. He is also sometimes impatient in getting to the part where the case is solved. He also likes dancing, music, pizza, and especially Soundcheck.
Relationships
TBA
TBA
TBA
TBA
TBA
TBA
TBA
Oren sometimes deliberately mispronounces Otto's name which insults him. For example, Oren called Otto "Ewtoo" in "Blob on the Job", "Risotto" in "Best Seats in the House", and "Ottawa" in "Switch Your Partner Round and Round".
Quotes
"Boom! ________ -a-lotta!"
"O-T-T-O."
"Whoa."
"Global warming."
"Seriously?"
"We solve problems differently, but we still do it together. That's what partners are for, helping each other."
"Olive we're not just partners, we're friends. Nothing will ever change that."
Trivia
Otto is 10 years old, as revealed in "Zero Effect", and then it was stated in "O is Not for Over" he was 11 years old after the end of Season 1.
Even though Otto is younger than Olive, he is taller than her.
He is the first main character on the TV series with a different skin tone (the second being Ms. O).
He likes to get dirty.
Otto's agent ID (badge number) is 70.
In "O vs. the Ballcano", Otto says he has six years' worth of junk in his locker.
Otto still has not read the Odd Squad Manual.
In "The Great Grinaldi", he has expressed interest in becoming an Olympic speed skater, a tornado chaser, and a magician.
In the OddTube episode "Interview with Olive", it is revealed that Otto and Olive went back into running their Odd Squad after the events of Odd Squad: The Movie.
Appearances
Season 1
Season 2
Specials
Season 3
Main Gallery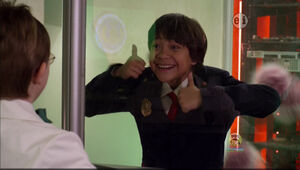 Appearances Gallery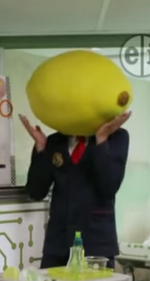 For Otto's appearances gallery, go here.
Meet Agent Otto