Running on Empty
Season 3, Episode 4

Production Information

Air Date
February 19, 2020
Written by
Mark De Angelis
Directed by
Warren P. Sonoda
Song(s)

Secret Agent Girls

Episode Guide

Previous
Next
"Slides and Ladders"
"Orla's Birthday"
Running on Empty is the 4th episode of Season 3 of Odd Squad.
Synopsis
On their way to deliver a baby blob to the Big O in London, the Mobile Unit van runs out of fuel.
Opal's Random Slide
This...is a picture of four people who are not us.
Learning Goals
Units of measurement for water.
Plot
TBA
Gallery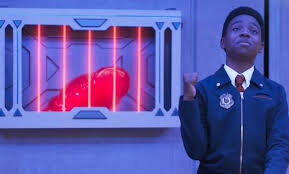 Running on Empty image gallery
Trivia