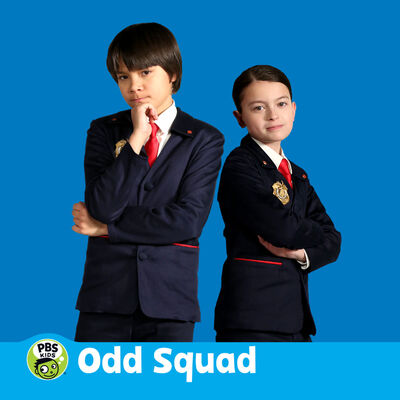 Odd Squad Fan
Hello Everyone my name is Bethany, I'm a BIG Fan of Odd Squad. Even though I am 20 I still am a child at heart. I have 3 brothers and 3 sisters, and their GREAT! I'm also a huge fan of football (NFL). GO SEAHAWKS!
My favorite episodes are
Training Day
6:00 to 6:05
Trials and Tubulations
Agent Obfusco
Best seats in the House
Switch Your Partner Round and Round
Life of O'Brian
The Jackies
Recipe for Disaster
The Potato Ultimato
Hold the Door
Robert Plant
Undercover Olive
Disorder in the Court
Now You Don't See Me
Moustache Confidential
O is Not for Over
My Favorite Movies
Narnia
Back to the Future
Because of Winn-Dixie
Anne of Green Gables
The Lord of the Rings
Return to Nim's Island
Free Willy Escape from Pirates Cove
Bridge to Terabithia
Spy School
Mickey Matson
The Three Investigators
Wishbone TV Series
Odd Squad TV Series
Odd Squad The Movie
Jack of the Red Hearts
Sleepwalking
She's the Man
Dolphin Tale 1 and 2
Nanny McPhee 1 and 2
Charlie and the Chocolate Factory
Race to Witch Mountain
Soul Surfer
Spiderman 1, 2 and 3
Miss Peregrine's Home for Peculiar Children
The Way Way Back
My Favorite Character
Agent Olive is a lot like me. She LOVES sports, and she DOES NOT LIKE Soundcheck. But I like the Force of Gravity song.
My Favorite Pictures
My Brother and I
My Favorite Actress